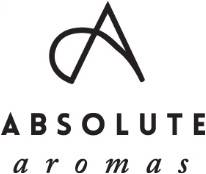 Call us on: +44 (0)1420 540400
Privacy Policy
Absolute Aromas would like to assure you that we are totally committed to protecting your privacy and security.
In order to process your order and to provide you with the best possible Customer Service we need to collect information about you. Absolute Aromas does not sell, transfer or disclose any of your personal information to third parties apart from when processing payments to your credit card supplier. We only use the information you provide in accordance with the Data Protection Act 1998.
The information we collect about you includes:
Name
Address
E-mail address
Telephone Number
Order History
Status
If you wish to check the information we hold about you then please email us. If any information is incorrect we will amend it immediately. However, in keeping with our security procedures we may request proof of identity before disclosing sensitive information.
Shopping at Absolute Aromas is completely safe and secure. We use the highest security when dealing with payments online.
Your credit/debit card details are not seen by us either during or after the transaction. Payment is taken by Sagepay who are the largest independent payment service supplier in the UK.
It is impossible for anyone to intercept your payment details between your computer and our secure server. You can be sure of this by checking the web address at Checkout as it will start with "https" instead of the normal "http". Also a key or small padlock will appear at the bottom of the web browser.
We will email you to confirm your order. You will be given the opportunity to decline marketing information from us including our monthly newsletter.
"Cookies" are stored on your internet browser and allow information to be collected about you so that you can be identified when you return to our website or when switching between pages. This allows us to provide our customers with a more personalised shopping experience.
You can modify your browser settings if you wish to prevent this from happening.